Jamie Warren, Iron Tribe Fitness Nashville (5 locations open)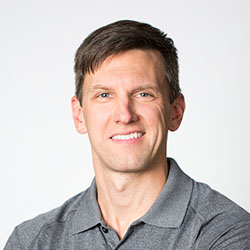 Jamie's Iron Tribe story started like many — as a member. After experiencing the program's incredible effectiveness, he wanted to learn more about the business side of Iron Tribe. "Having been personally impacted by it, I knew how the platform could change people's lives," he says. "I sold my marketing agency and transitioned into our Iron Tribe business as my full-time work endeavor in 2014." Iron Tribe's culture and values especially spoke to Jamie, too. "Common wisdom says there are two things that have the most influence on who your future self will be — what you read (and implement) and who you choose to be around," Jamie says.
Since becoming an Iron Tribe owner, Jamie says he's developed habits that will impact the rest of his life, his family and other circles of influence. "Leadership growth, new skills and mindsets and an intense focus on operational excellence have resulted from my time as a franchisee," he adds. Jamie started with one location in 2013 and now has the largest franchisee organization in the brand with five gyms. "The Iron Tribe brand has innovated and evolved throughout those years, helping us stay relevant in a highly competitive industry," Jamie says. "However, the real credit goes to our highly talented team who executes the model on a daily basis and stewards the experience for our athletes. We plan to grow our current locations and hopefully expand in the future."
JD Gettman, Iron Tribe Fitness Johns Creek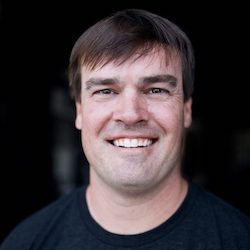 JD and his wife Katie were members of Iron Tribe Fitness before we became owners. "We loved the coaches and the community so were excited to have the opportunity to become more involved," JD says. The mission statement, "We Create Fitness Communities that Change Lives," especially spoke to the couple's personal core values. "Equipping and empowering our clients for transformation in all areas of life has been amazing," JD says. While membership numbers have increased exponentially since the pair took over the Johns Creek location, the best part, they say, has been watching the community grow and thrive.
John Irvine, Iron Tribe Fitness Memphis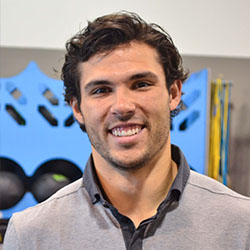 Even before becoming an Iron Tribe owner, John Irvine longed to blend his passions for fitness and business. When he came across the Iron Tribe model, something clicked. "It has been so fulfilling to own a business that really makes a lasting impact on people's lives," he says. "Not only are we helping others become the healthiest version of themselves, but we also are making a lasting impact through the life long relationships that we build with our members and team." John started out with one facility in 2014 and saw immediate success after opening. Soon after, that success grew into another and he opened a second location. "We now have plans to open more in the future," he says.
Hayden Clark, Iron Tribe Fitness Baton Rouge
Although Hayden Clark initially joined the Iron Tribe Fitness family as a coach, he knew gym ownership would be in his future. "I had honestly not heard of Iron Tribe, but what I did know was that they were currently hiring for a coaching position and that it appeared to be a company that aligned with my personal values as well as background as a fitness coach," he says. "Pretty early on, as in the interview process, I decided that owning or at least managing an Iron Tribe was the end goal." The dream, Hayden says, was to open an Iron Tribe in his hometown of Baton Rouge. Thanks to hard work and linking arms with a leadership team that champions growth and personal development, it didn't take long for that dream to come to fruition. Iron Tribe Fitness Mid City (Baton Rouge) officially opened in 2016.
"There is not enough room for me to share what I have learned and how I have positively been impacted by opening an Iron Tribe. All of it, while challenging, has been way more than I could have ever hoped for," Hayden says. "It has given me such a great platform to love others, my team, our members and everyone else involved. It has helped me develop a great deal of responsibility and leadership that I am unsure I could have acquired anywhere else. Owning an Iron Tribe is more than owning a gym. It is a calling."