IRON TRIBE FRANCHISING
The process of getting any franchise business off the ground and successful can be an overwhelming and daunting experience. Our Franchise Development and Support staff understand this and have created two streamlined tracks to help our Franchise Partners grow their Iron Tribe Fitness communities quickly and efficiently.
The Franchise Support team is laser focused on two things: Training and Support.
Training
Building Your Team
The best training in the world will only be as effective as the level of people being trained. At Iron Tribe, we strive to have the right people on the bus and know that it is essential to your success as well! Our virtual training platform located inside of our franchisee intra-net, Tribe Central, has many resources to assist you in the vetting, hiring, and on-boarding process.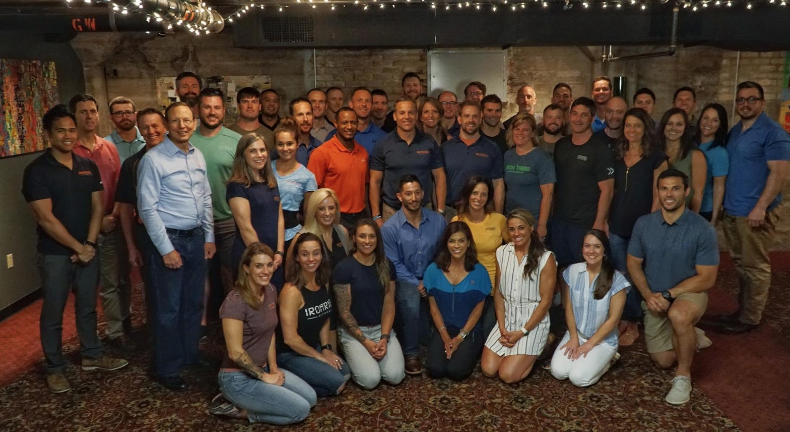 Every hiring system we have, is created with the core values of the Iron Tribe brand at the core. We hire, evaluate, develop and even fire to the core values of this brand, and you will have the tools to do the same, as you work to build a team to reach your big hairy audacious mission (BHAM) that is in front of you!
Coaches Preparation Program
During this week-long training program, Iron Tribe Franchise coaches learn how to deliver the Iron Tribe Experience through classroom education and hands-on training in a corporate gym. Trainees report to our Birmingham Headquarters for 7 full days, working extensively with our product team and in our corporate gyms to learn the ins and outs of class structure, coaching, and culture.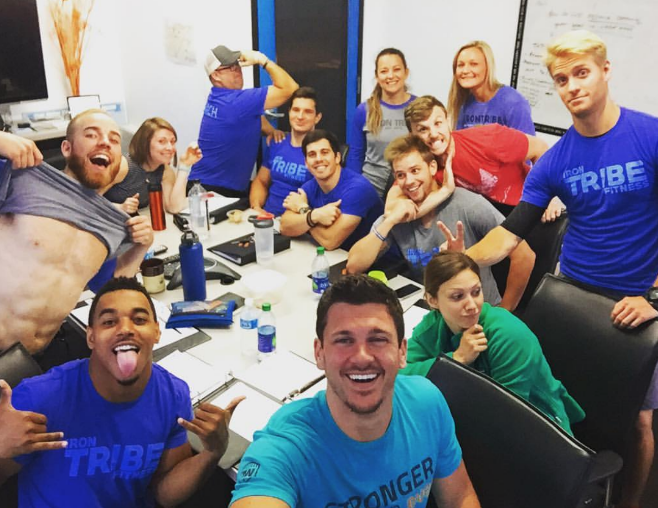 In addition to this, each participant is paired with a mentor Lead Coach or Manager from one of our corporately owned gyms in Birmingham, who strives to immerse them in the culture, training them in all coach responsibilities and coaching the trainee through the live reps they experience coaching actual classes!
Coach 101
This two-day intensive weekend is the "final exam" of the CPP and led by Director of Product Development, Kyle Sottung, along with our Product Support team, which includes the best of our coaches in Birmingham. Serving as our "stamp of approval," coaches are evaluated in their on-the-floor delivery of the critical components of the Iron Tribe coaching systems. They are tested on what they learned in the CPP, their exercise knowledge, coaching ability, practical delivery of workouts, demeanor, communication, and overall experience they deliver during the weekend workshop.
Management Practicum Program (MPP)
The MPP is a three-week training program that runs in unison with the CPP, so that managers can be trained to coach, in addition to learning how to operate their new Iron Tribe gym. MPP participants are paired with one of our Corporately-Owned Gym Managers, to shadow them for 30-40 hours per week.
In addition to this valuable experience, MPP content is delivered by the operations support team two days per week. Trainees receive classroom and role play training in sales, management systems, our technology systems, and leadership with a Franchise Support Trainer.
Tribe Academy
What makes a good Iron Tribe Franchise Owner? Whether you will be an Owner/Operator or an Off-site Owner, your level of Engagement will determine your success! Tribe Academy is two intense days of Vision, Leadership, and Communication training for our Franchise Owners. CEO Forrest Walden and President Karen Broadwater will take you through the Iron Tribe Leadership Meeting Rhythm and its respective components, which are based on a combination of operations, strategic planning and the core values of the brand. Ultimately, you will learn the leadership formula that they use in leading their corporately-owned gyms and the Iron Tribe corporate staff.
At the core of Tribe Academy, is the Iron Tribe brand vision, which is made up of our purpose To Create Fitness Communities That Change Lives, our 9 core values and our mission to continue to grow average until volume across the brand.. The leadership tools you will pick up at Tribe Academy are "the how" that will get us to our collective mission!
Support
Ramp Up
Four weeks prior to opening, Iron Tribe Franchise managers receive a series of weekly phone calls from a franchise support rep. Aggressive guerrilla marketing, pre-sales, and system execution are some of the hot topics covered in these calls.
Site Visits
The typical Iron Tribe Franchise support cycle consists of up to three visits during the year. These support visits are focused on ensuring excellent delivery of the product, accountability for executing the model, key performance indicator (KPI) review and the gym leader's overall growth strategy.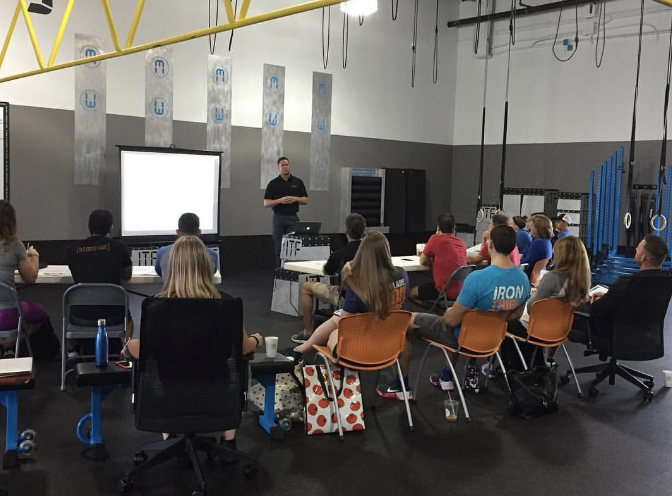 Each franchise coach is evaluated by Kyle or a member of his Product Development team using the Triple "C" Rating (TCR), which evaluates each coach on their ability to deliver an outstanding athlete experience through execution of Class Structure, Coaching, and Culture. Once the initial TCR is established, Kyle summarizes the findings of the evaluation and customizes a plan for the development of each coach for their continual improvement.
Our support team also utilizes our "Flagship Evaluation" to evaluate Iron Tribe Franchise Managers on their execution of the model and performance in light of their goals. Acquisition, Retention, Administration and Leadership are the focus of the Flagship and follow up support.
Support Calls
Our Franchise Support reps conduct monthly phone calls with each Iron Tribe Franchise Manager. The calls are focused on KPI review, accountability for goals, troubleshooting, and action steps for the next month. Calls are followed up with notes to the Franchise Manager and Owner.
Tribecon
One of the most powerful tools for our Franchise Partners is connecting and collaborating with each other. Once a year, Iron Tribe Franchise Owners have the opportunity to get together for Leadership Training in Birmingham with the entire brand. This time is devoted to giving a current state of the brand, rolling out new tools, helping each owner assess their business and team, conduct strategic planning, and set goals together. Ultimately it's two days away from your own location as we work on each others' businesses to help drive further success and change more lives!